Introduction
Marc Macleod, a neo-Nazi living in Citrus Heights has a significant role within Asatru Folk Assembly, an international white separatist organization. He lives with his partner, another Asatru Folk Assembly member, Deedy Rutherford, and is associated with at least three different northern California neo-Nazi groups. In the following post, we'll lay out his affiliations, his role within Asatru Folk Assembly, and why the Assembly is such a concern.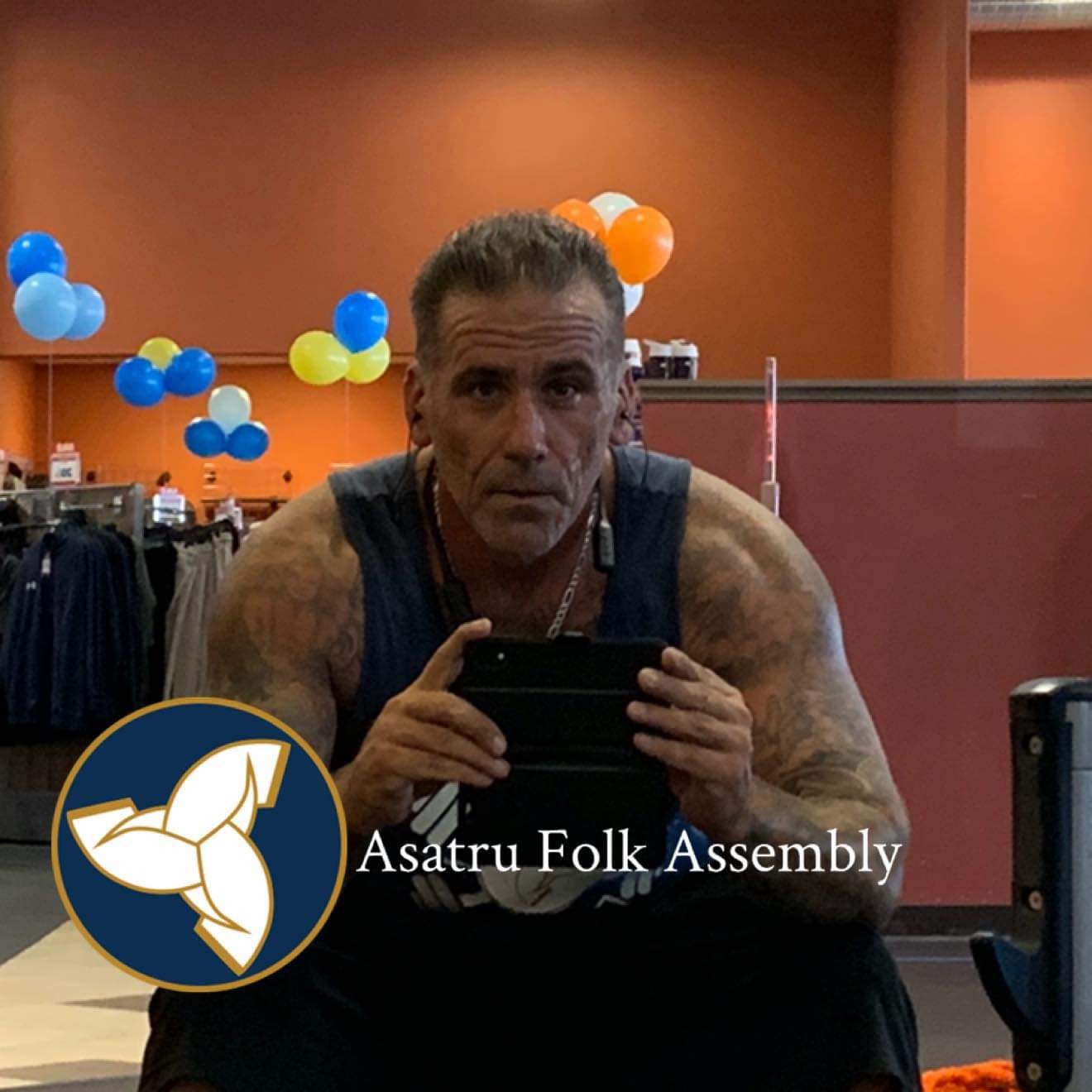 MacLeod is the Folkbuilder Coordinator of Asatru Folk Assembly, a white-separatist, pagan religious group that has a presence in South Africa, Europe, and North America. As the Folkbuilder coordinator, MacLeod holds a leadership role and is responsible for building and maintaining a worldwide network of folkbuilders by recruitment and vetting. He is associated with the Asatru Folk Assembly kindred that is headquartered in Brownsville, California, a town that is around 90 minutes north of Sacramento. The Asatru Folk Assembly site in Brownsville was purchased in 2015 and, at the time, was the first gathering place for the international religious org. Since then, two new Asatru Folk Assembly gathering sites have been established; one in Minnesota and the other in North Carolina, both opening in 2020.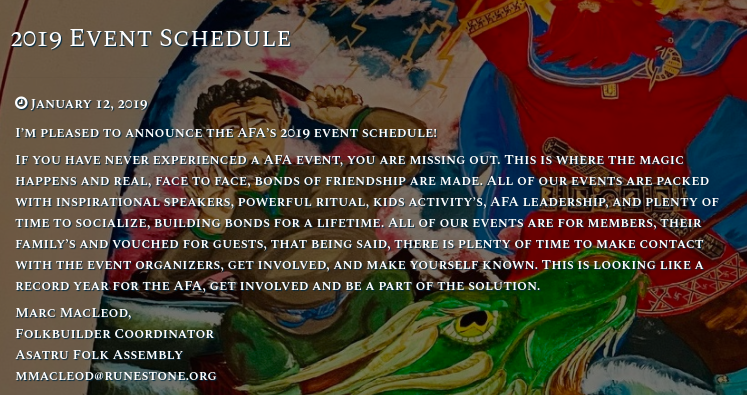 Asatru Folk Assembly was founded by Stephen McNallen in 1994. Although paganism is not inherently racist, sexist ,or homophobic, the Asatru Folk Assembly sets itself apart from other pagan groups by emphasizing traditional gender roles and racial exclusivity by treating LGBTQ people as aberrations, and welcoming only, in their words, ethnic European folk. McNallen himself has written pamphlets and released video diatribes on his views on race. While there is much to be said regarding the ever-evolving conception of whiteness, the Asatru Folk Assembly subscribes to a mythologized and ahistorical conception of whiteness, badly veiled as pride in Europeanness. The Asatru Folk Assembly is so infamous for its bigoted positions, it has been formally denounced by over a hundred Pagan organizations.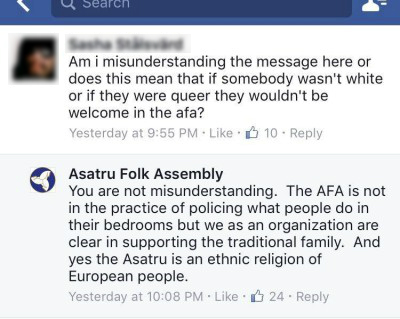 The Asatru Folk Assembly can be defined by who their members associate with. White separatist religious groups, such as the Asatru Folk Assembly, provides fertile ground for white supremacists to network and nurture social bonds through their emphasis on ancestral lineage and ethnic exclusivity. MacLeod himself illustrates this well: he is close with members of multiple northern California neo-Nazi groups. These include the Golden State Skinheads(GSS), Sacto Skins, and Blood & Honour. In May of 2016 Jonathan Jordan, a member of Blood & Honour, posted a group photo to his Facebook.In this photo, Jordan appears with several members of the Golden State Skinheads (a neo-Nazi group that has existed for 15+ years), and known neo-Nazis, such as Nicole Wallace. In the background, one individual is doing the Nazi salute. Marc Macleod can be seen in this photo as well. MacLeod also appears in several other photos at different times, implying a close, personal relationship with members of these formations.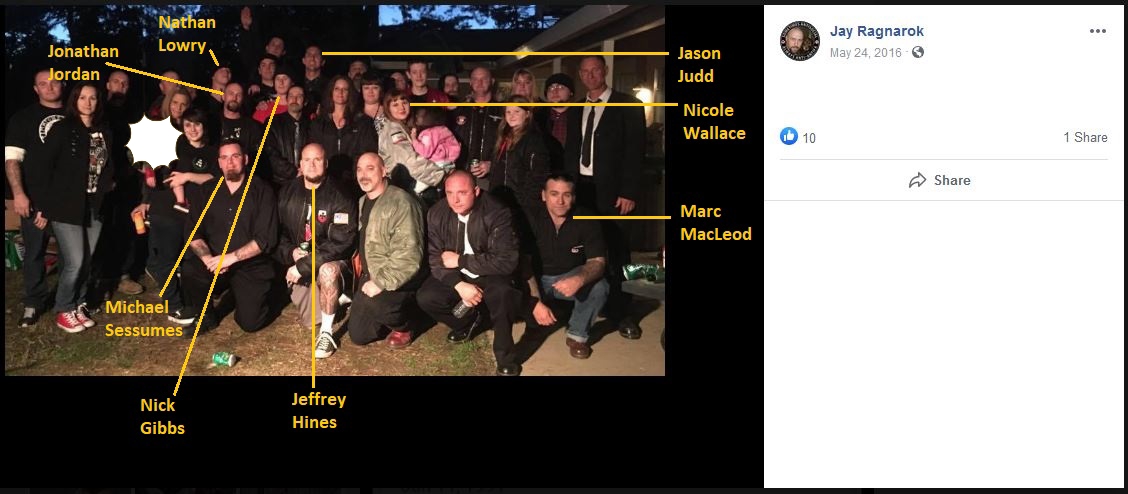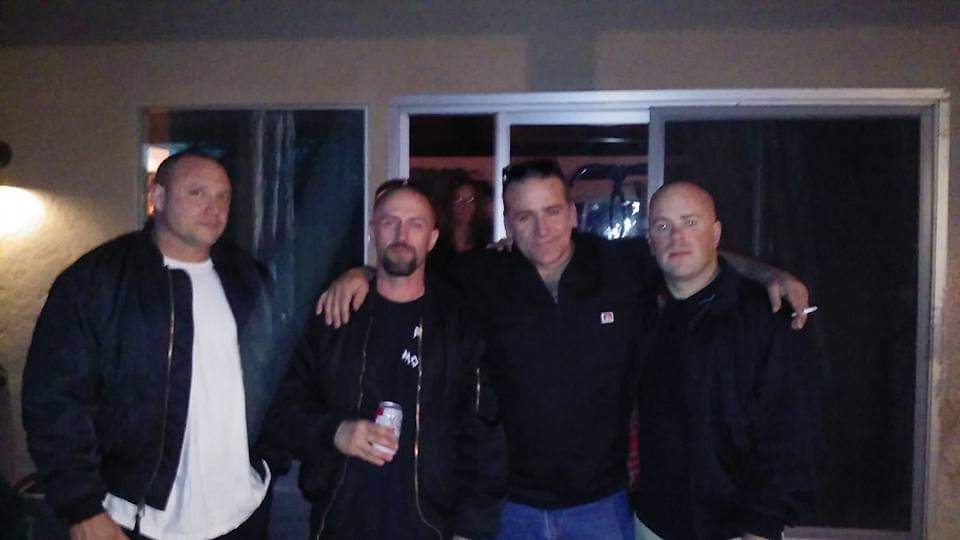 A month after posting that group photo, Jordan, along with a handful of other neo-Nazis, tried and failed to hold a rally on the west steps of the Capitol on June 26th, 2016. While Jordan was able to make it up the south steps and throw up a Nazi salute, he was promptly beaten by anti-racists.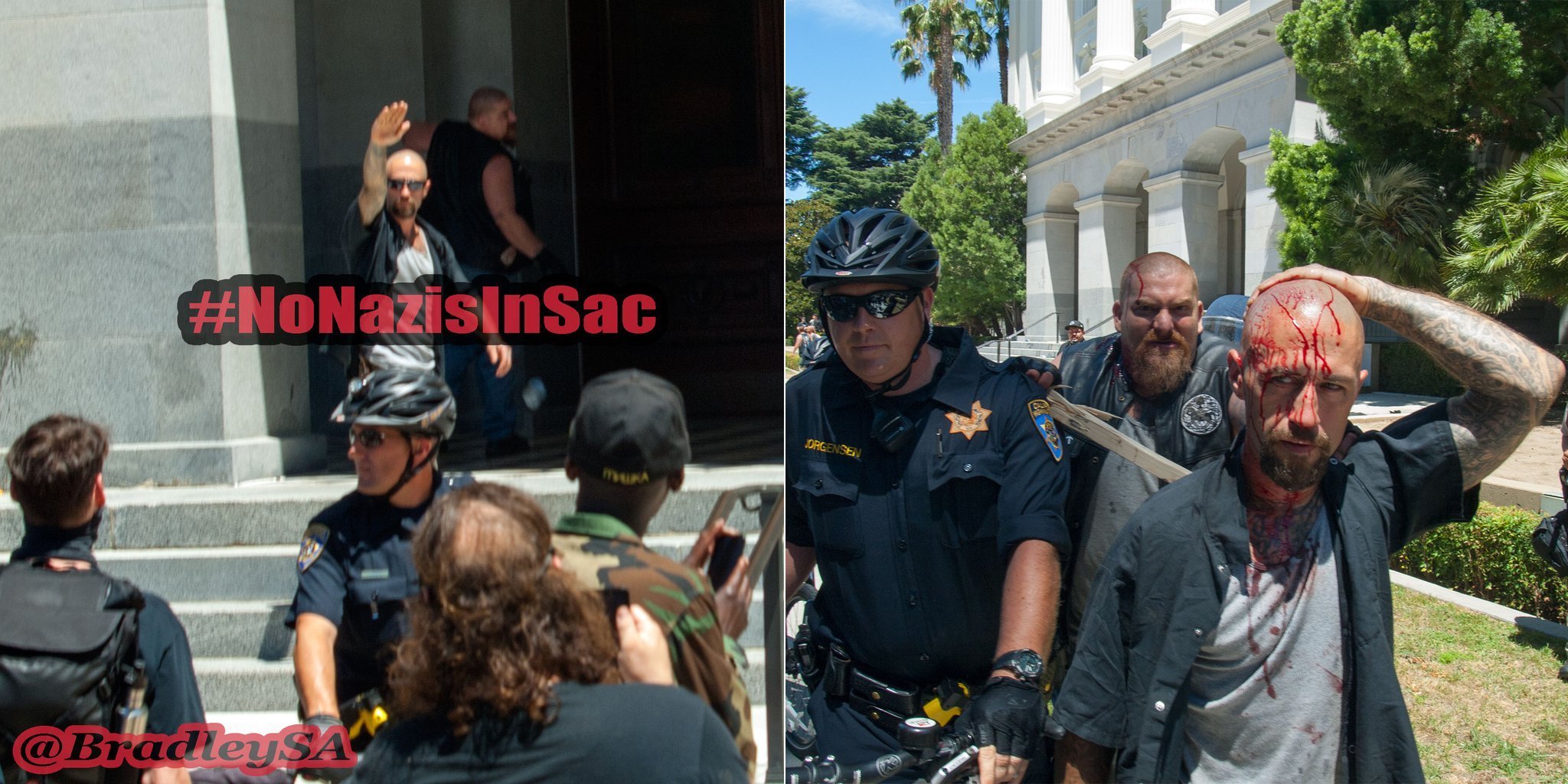 Another photo features MacLeod in his driveway, again with Jonathan Jordan, along with Sacto Skinheads members Adam Hart and Chris Montgomery. The frequency with which MacLeod appears in the company of known white supremacists implies a close, personal relationship with members of these groups.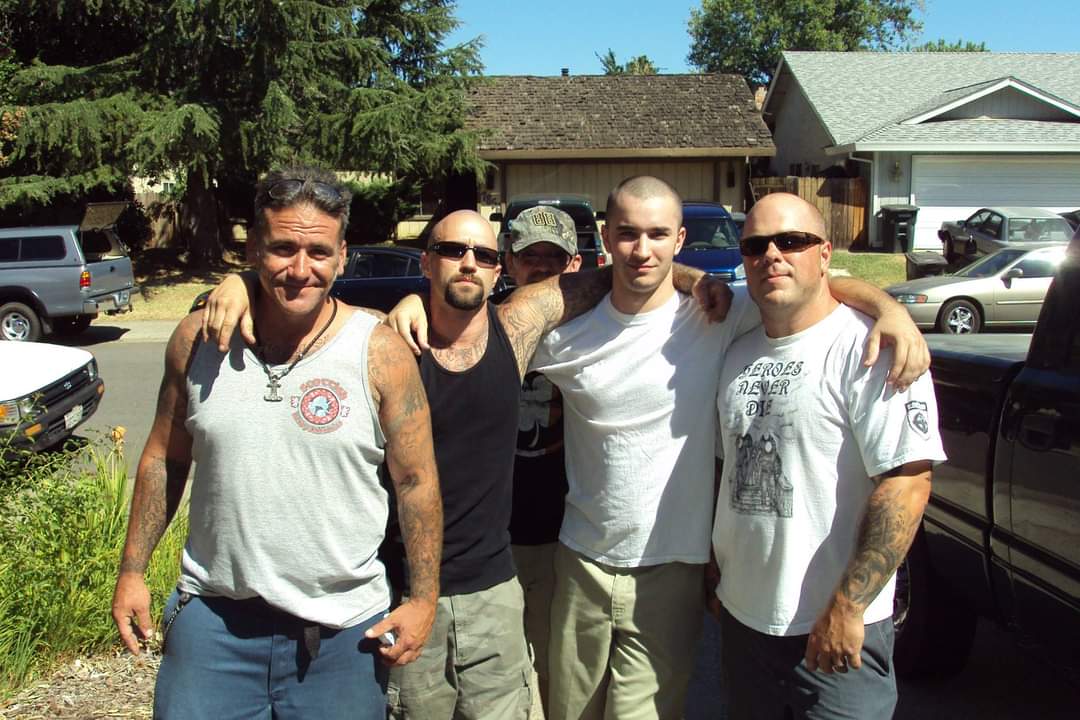 The Asatru Folk Assembly follows this pattern of associating with neo-Nazis across the country: the grand opening of another Hof in Linden, North Carolina, was attended by Joshua Keith Williams, a member of the white nationalist organization Identity Evropa (recently rebranded as the American Identity Movement). Also in attendance was Robert Stamm, a former police officer fired from his job with the Virginia Capitol Police after being exposed as a neo-Nazi by our comrades at Antifa Seven Hills. Stamm was ordained at this ceremony as a Folkbuilder.
Another Folkbuilder present was Brandon Trent East of Georgia, who was a correctional officer before being exposed by our comrades, the Atlanta Antifascists, as a member of the Asatru Folk Assembly. He was subsequently fired. East is also a known associate with white supremacist Ryan Burchfield of Savannah, GA.
In a December 2017 post on the Asatru Folk Assembly's Facebook page, Marc Macleod is featured along with the current Assembly's leader, Matthew D. Flavel. To Macleod's right is Joseph Ryan Simmons , another member of Golden State Skinheads (who we wrote an article on in December of 2018). At the time this photo, Simmons was the most politically active of all GSS members. Simmons took part in the violence during the demonstration on June 26, 2016, and actively supported William Planer, who had been the only neo-Nazi arrested that day. Simmons and his partner, Anna, supported Planer by securing him a lawyer and attending his court dates. Soon after that ordeal, Simmons was seen lending his skills as a general contractor to the Asatru Folk Assembly property in Brownsville.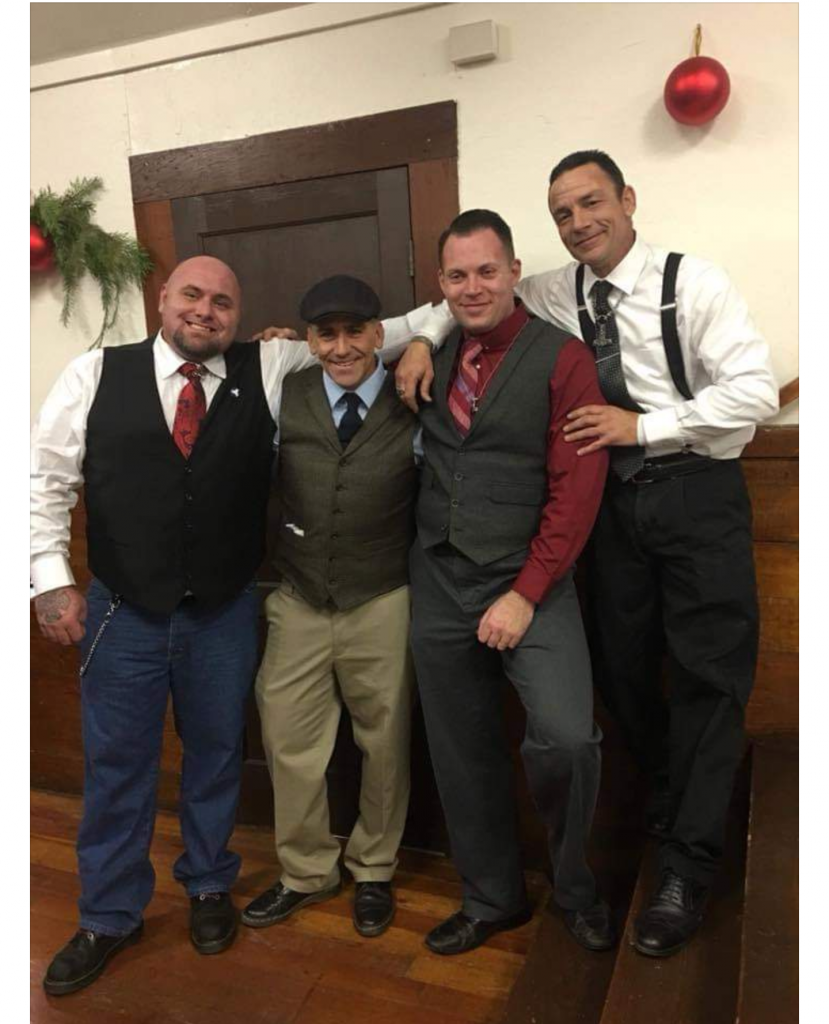 The White Power movement is so intertwined with the Asatru Folk Assembly that they should be considered one and the same, with the Assembly providing infrastructure, and the movement itself maintaining it. Religious formations such as the Asatru Folk Assembly are dangerous due to the resources and discretion that are afforded to religious groups. In this case, resources such as land and other assets are allowed to be set aside for a group that is a white separatist group with ties to other active white supremacists. As a religious and social formation, the Asatru Folk Assembly also serves as a scaffold upon which social connections are built and maintained. These connections translate into stability and cohesion within this white separatist movement.
This organization should not be taken lightly, and anyone in their vicinity should be alerted to who they really are. The first site in Brownsville is now 5 years old, and with additional sites in Linden, NC and Murdock, MN, the Asatru Folk Assembly already has three loci in the country. This means a white separatist organization with close ties to white supremacists has the resources for at least three centers through the US. The more familiar we all become with the symbols they use, the members that make up the org, and the sites they gather at, the better off we'll be. That information can be used to gain a better understanding of who they are, and, ultimately, how to apply pressure to one day extinguish them entirely.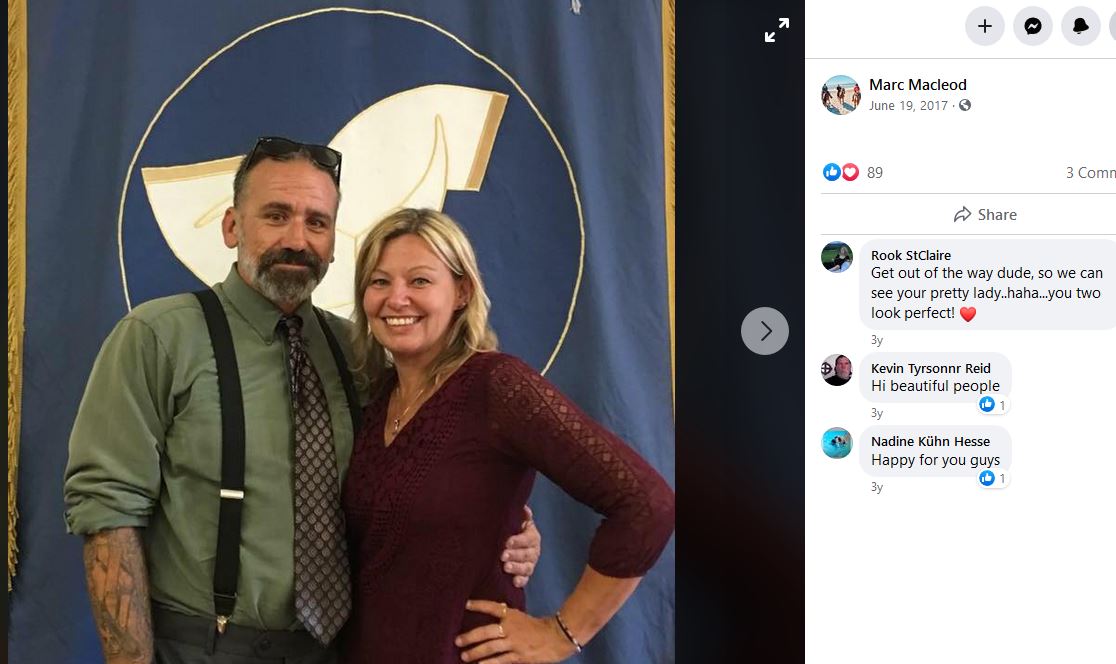 MacLeod keeps the bigotry going strong in his personal life as well. MacLeod's partner, Deedy Calista Rutherford, is frequently pictured with him on his Facebook page. While her comments typically read as overenthusiastic and supportive of MacLeod, her online presence suggests more involvement than simple enabling. On March 20, 2017, MacLeod posts a picture of himself in front of the birthplace of the modern Ku Klux Klan in Stone Mountain, Georgia. Rutherford comments "That's badass…love you!!" Neo-Nazis from all over make an effort to visit Stone Mountain while in Georgia when they have a chance. Two of Macleods associates here in Sacramento, Jason Judd and Joseph Simmons did just that when they were out in that part of the country in fall of 2016.
In a June 9 post on MacLeod's Facebook, Rutherford wears a Trump 2020 t-shirt, while MacLeod sports an Asatru Folk Assembly baseball cap and a "Liftwaffe" tank top by Hate Clothing Co. ("Liftwaffe" is a play on "Luffwaffe", the Nazi air force in 1935).
MacLeod and Rutherford are frequently seen in Asatru Folk Assembly gatherings, which suggests Rutherford is also a willing and active member. Indeed, in a March 16, 2020 post, she and MacLeod are seen with Asatru Folk Assembly founder Stephen McNallen, and his wife, Sheila McNallen.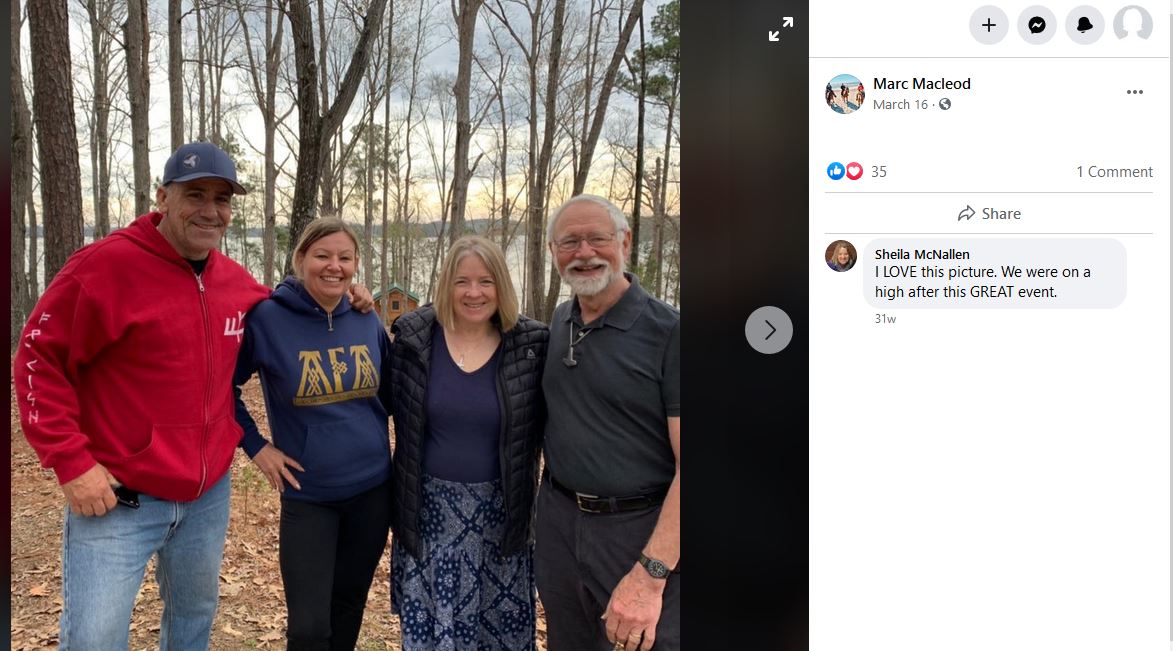 But Marc Macleod's political interests don't just lie solely within Asatru Folk Assembly and their affiliations. MacLeod was present during the May 1, 2020 "Coronavirus is a Hoax"/"Reopen California" rally at the Capitol; a rally that was attended by Three Percenters, Q Anon followers, and the general gaggle of bigoted Trump supporters. Neo-Nazis also attended, and passed out antisemitic literature. These neo-Nazis later commented, in one of their videos, that those in attendance were the most receptive they had ever come across.
Marc Macleod lives on Mike Arthur Ct. in Citrus Heights, a suburb of Sacramento. His neighbors, the people of CH, and all throughout the Sacramento area should be aware of who he is, what he's about, and what his affiliations are. It's not just who he is but it's who he associates with here in the Sacramento area and then who he networks with around the country and worldwide that should make him that much more concerning.
The Doxx
Marc Anthony Macleod, born April 23rd, 1972
Address: 5508 Mike Arthur Ct., Citrus Heights,CA 95610 (Deedy Calista Rutherford 8/29/1973 at the same address)
Vehicle: Grey Kia Soul, license plat number: 7RVH047 with two large stickers on the back window – one of the Thors hammer , and one that's the Asatru Folk Assembly symbol
Social Media –
FB: facebook.com/marc.macleod.35
Zoom: zoominfo.com/p/Marc-Macleod/-1159861357 ( In Macleod's zoom profile he lists Asatru Folk Assembly as his place pf employment )
If you have any additional information on Marc Macleod or his associates please get in touch with us at antifasac(at)riseup(dot)net