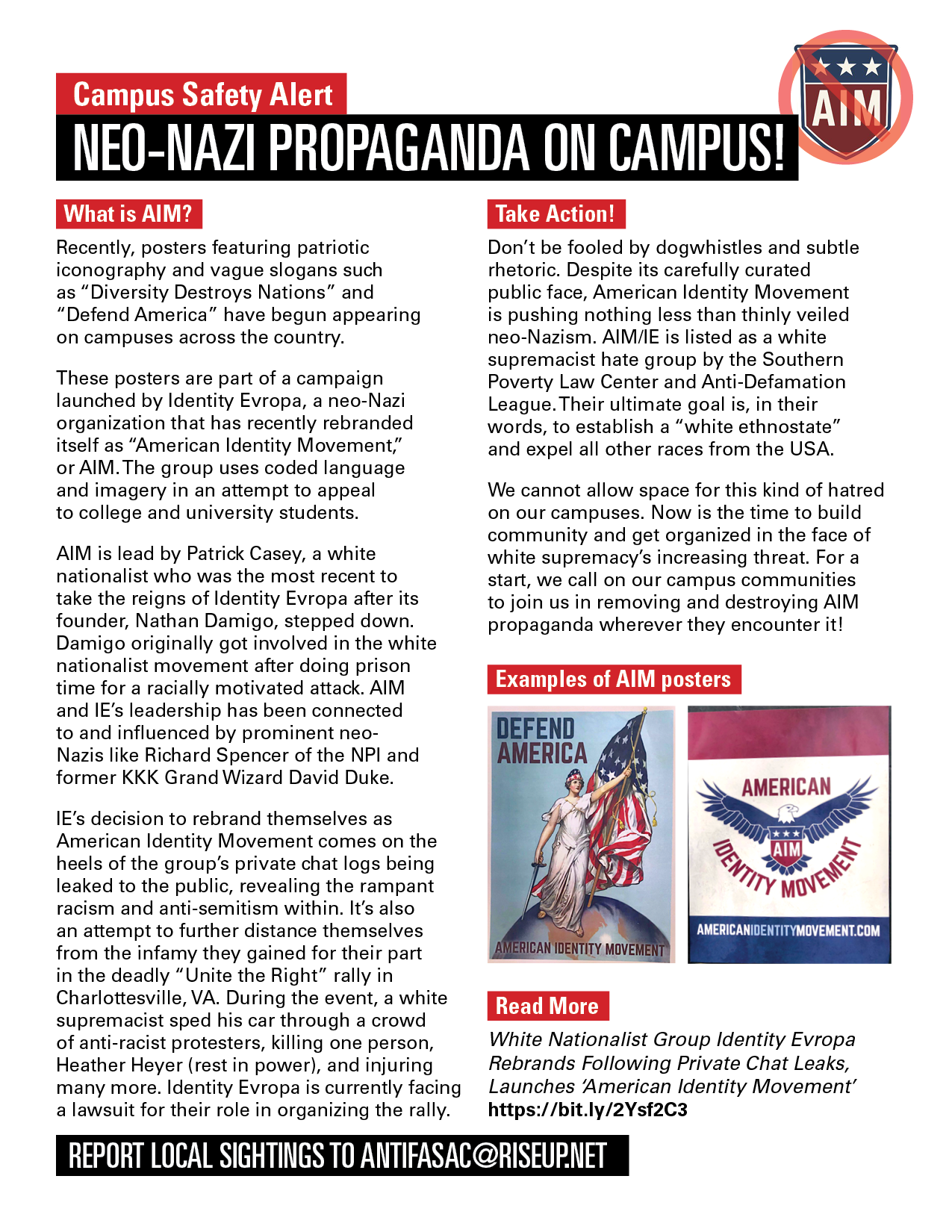 American Identity Movement, a newly-formed offshoot of Identity Evropa, is targeting campuses nationwide with an extensive propaganda campaign. Join us in fighting against this white nationalist group's latest efforts! Here's how:
1. Destroy AIM propaganda
AIM is actively propagandizing cities across the country, including Sacramento. Tear down their posters and
stickers wherever you find them! You can check their Twitter account to keep track of their latest activity.
2. Distribute our warning flyer
Help us raise awareness about the threat posed by American Identity Movement. Post this warning flyer on campuses near you, or anywhere the group is active- bonus point for using it to replace AIM propaganda! If you live outside of Sacramento, feel free to slap your local antifascist group's contact info on the bottom in place of ours.