**UPDATE: Planer accepted a plea deal following the mistrial, and has been charged with assault with a deadly weapon. He is currently serving 4 years at Sacramento County Jail, and as he is eligible for half time, he will likely be released in early July of 2019.**
As many of us are aware, the aftermath of the June 26, 2016 Nazi shutdown in Sacramento is far from over. In an attempt to regain some control over the situation, the state is in the midst of pursuing criminal charges against one neo-Nazi and three anti-racist protesters involved in the riot. The anti-racist defendants' trial is fast approaching- check out our Facebook page for ways to support them. The one neo-Nazi in question, William Planer, has just been tried. After extended deliberation, and despite clear evidence of his participation in the brutal assaults that occurred that day, the jury was unable to reach a verdict. The judge has declared it a mistrial, and a second trial has been scheduled. Planer remains in Sacramento county jail.
The state's handling of this situation comes as no surprise to us. It is part of a greater pattern of white supremacy and repression that underlies our society as a whole, and the criminal justice system and its enforcement strategies at every level. The decision to target both neo-Nazis and anti-racists is also no surprise- it fits perfectly into the current state narrative of equating the two groups in the public sphere. We aren't holding our breath waiting for William Planer and other neo-Nazis to go to prison- both because street level white supremacist activity is tolerated by the state to a much greater degree than anti-racist activity, and because we understand the state to be a proponent of white supremacy on a structural level much the same as neo-Nazi's are on an individual level. This is why we do not rely on the cops or the courts.
As anti-fascists, we reject the notion that we should look to the state to protect us from the threat of white supremacy. How can we support the anti-racist defendants in their battle against state repression and cheer on the same repressive force when it targets our enemies instead? We know very well that we cannot look to racist oppressors to protect us from other racist oppressors. This is work that we must do ourselves, collectively in our own communities, outside of statist ideals of criminality and punishment.
We don't want William Planer to go to jail- No matter where he is, imprisoned or not, as long as he is a neo-Nazi he will continue to be a threat to the black, brown, and queer people who come into contact with him. The state would have us believe that we need it to provide us with a solution, the solution being to lump everyone who has committed a crime together and put them in a cage somewhere, out of view. The idea that society is somehow safer with Nazis like Planer locked away simply plays into this mindset. Furthermore, it invisibilizes every queer person and person of color in prison who would then have to deal with one more dangerous white supremacist in their midst. Considering the prevalence of white supremacist groups in prison, and how efficiently these groups convert disenfranchised white men into lifelong neo-Nazis within the prison system, it is clear that Planer will be right at home doing the same sort of racist organizing he would be doing on the outside.
Anti-fascism is about seeking out fascism and disrupting those who would organize toward it in any way that we can. That means building the capacity to handle individuals like Planer ourselves, rather than willingly handing these tasks over to our corrupt and racist government. We rely on each other rather than the state because we want a world without oppression- without fascism, without prisons, and without state repression.
About the Court Case
After the 2016 Nazi Shutdown, Planer returned to his home in Colorado. On June 10th, 2017, William Planer and another neo-Nazi vandalized Chabad Lubavitch Jewish Center in Colorado Springs by affixing an anti-Semitic sticker to the door. Planer was arrested a little over a month later on July 10th, and was held on a warrant after apparently being indicted on charges stemming from his involvement in the melee at the Sacramento Capitol in 2016. His current court case began after he was extradited to Sacramento.
Planer ultimately decided to take the case to trial, and the jury began deliberation on Wednesday January 30th, after the nearly seven-day-long trial concluded. On February 4th, the jury ended their deliberations declaring that no amount of additional time could allow them to reach a unanimous decision. After four days, it was still 8 to 4 in favor to convict. At that point, the judge declared it a mistrial and set a date to begin a second trial.
Neo-Nazis who are convicted for acting in accordance with their white supremacist ideals often gain a sort of hero status in the white nationalist movement. We have seen this dynamic play out with William Planer's case, from the success of his supporters' initial fundraising efforts to the international attention he has gotten within the white nationalist movement throughout his current incarceration.
During his time in jail, Planer has been featured via phone interview on several podcasts by New Hampshire based white supremacist Chris Cantwell. In one interview, Planer proudly revealed that he has taken to mentoring younger white men in Sacramento county jail. This type of mentorship is a key part of neo-Nazi recruitment patterns behind bars, and will only lead to more white supremacists and white supremacist groups. Jails and prisons as institutions breed neo-Nazis due to the heightened racial tension and existing white power groups within them, and neo-Nazis who go in as such only leave even more convicted in their beliefs. As predicted, Planer is already furthering the neo-Nazi agenda with his continued fascist organizing within Sac County Jail.
Whether they are attacking anti-racists in the streets, vandalizing religious centers with anti-Semetic hate, or recruiting more white men into neo-Nazi groups while in prison, white supremacists like Planer are a problem and must be disrupted by any means available. Regardless of what happens in Planer's case, we will be continuing to monitor him during his time in and once he is released, whenever that day comes. We will move forward relying on one another within the antifascist movement, seeking inspiration from those around us and around the world who utilize the same strategies and tactics to fight oppression in the name of liberation. We will continue to support antifascists facing charges from June 26th in any way that we can. At no point do we rely on the state to act- after all, this is the same force that targets and criminalizes our comrades. It offers us no protection. Because it is built on and driven by white supremacy, it must be disrupted and dismantled as well.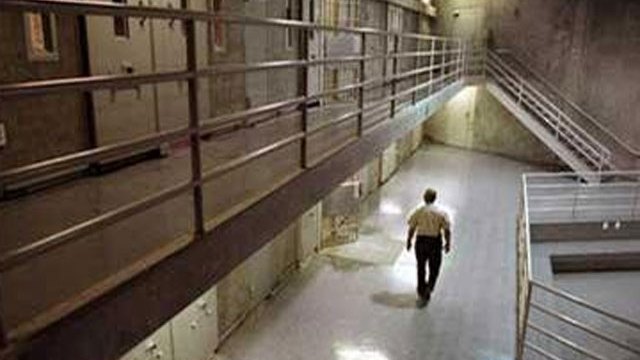 – Antifa Sacramento