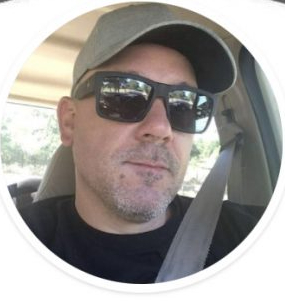 Michael Lawrence Staley is a 42-year-old Proud Boy living in Galt, California. He was also part of the neo-fascist group's presence at recent "Stop the Steal" rallies in Sacramento. While public focus has been on the Jan. 6, 2021 attack on DC, right-wing violence from groups like the Proud Boys has also escalated locally, as seen in the weekly far-right rallies that occurred here in Sacramento leading up to Inauguration Day. This behavior is, by no means, an aberration. Michael Staley and other Proud Boys are part of a violent, bigoted movement, and are a credible threat wherever they entrench themselves.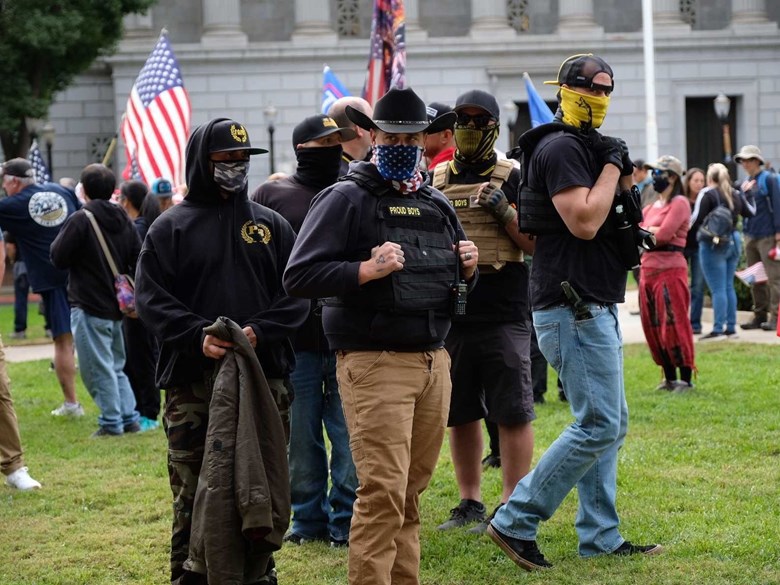 On November 7th, 2020, the MAGA movement launched their "Stop the Steal" campaign, an absolute expression of frustration and rage in response to Trumps loss on November 3rd. Demonstrations were held nationwide, including at the State Capitol building here in Sacramento. The local rally drew a sea of Trump flags and MAGA hats to the downtown area; a crowd that was happy to host neo-fascist factions like the Proud Boys. The Proud Boys were welcomed as event security, and from that position, took it upon themselves to confront anybody they deemed opposition to the event. There were some very tense moments during the rally between anti-racist counter protesters and "Stop the Steal" rally-goers.
When the event was over, the Proud Boys piled into multiple pickup trucks, with 3 to 4 Proud Boys riding in the bed of each truck, ready to jump out. They drove around following anti-racist protesters and searching for others to intimidate and attack. One medic was ambushed by Proud Boys several hours after the event, and was nearly pushed off a bridge. One of the trucks that was used to stalk anti-racist protesters was a silver Dodge Ram belonging to Michael Staley.
Attacks on Cesar Chavez Park
Proud Boy Attacks in DC
The terror we saw in November at the hands of this movement is linked to the violence seen in a DC rally on December 12th. Many local Proud Boys traveled to DC to attend, and those who stayed home cheered it on from the sidelines. December 12th saw smaller numbers than the November 14th DC rally, but those that did attend were set on spreading violence and terror. That night, Proud Boys vandalized several historically black churches in DC by ripping down Black Lives Matter banners from the buildings and burning them in the street. This activity took place while hundreds of far-right protesters were taking to the streets each night throughout the weekend. Local Proud Boy, Jeffrey Perrine, was in DC for the events that weekend and defended the banner burnings publicly on social media.
Reverend Doctor Ianther M. Mills of the Asbury United Methodist church in DC highlights the inherently racist character of the banner burnings. "For me, it was reminiscent of cross burnings. Seeing this act on video made me both indignant and determined to fight the evil that has reared its ugly head. We had been so confident that no one would ever vandalize the church, but it has happened."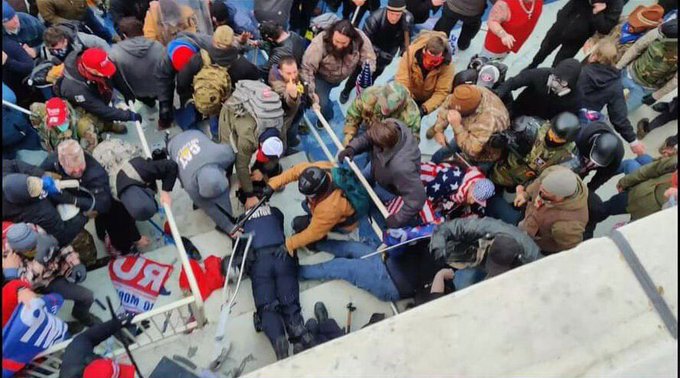 January 6, 2021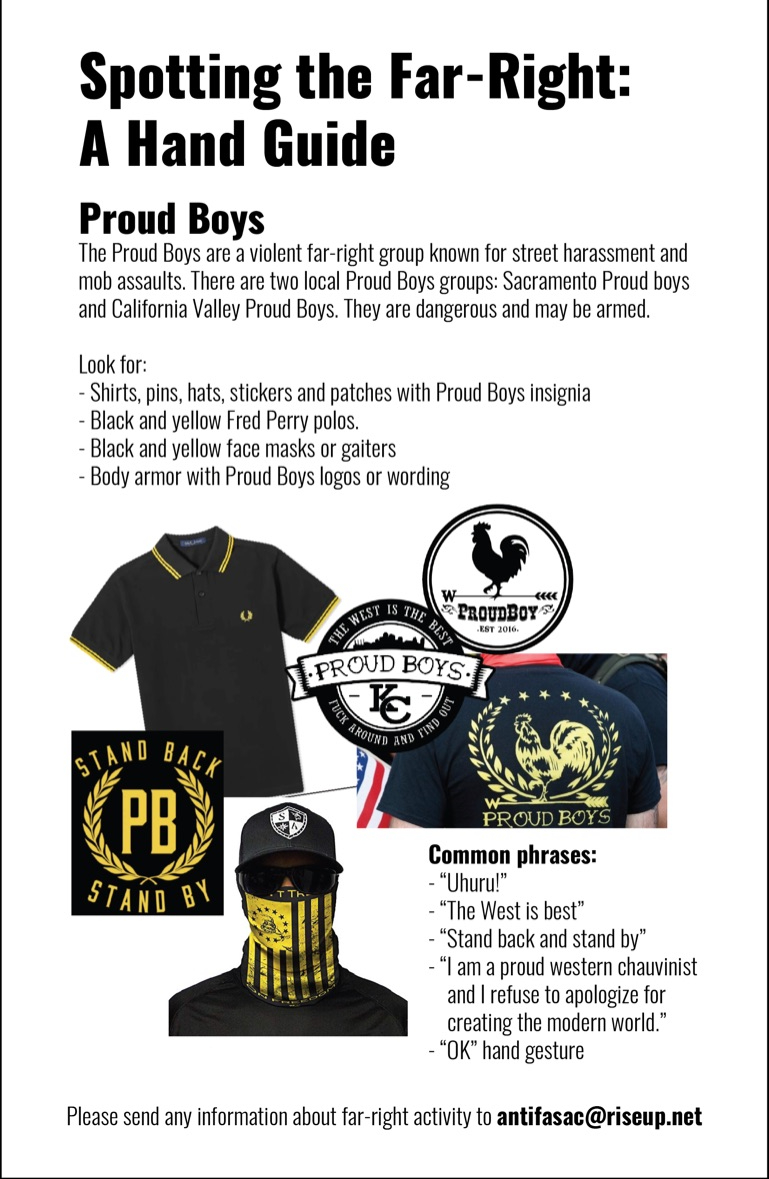 As a member of the Proud Boys and an active participant in some of the group's most abhorrent activities, Michael Staley should be considered a threat to the community. Those who may come in contact with him deserve to be informed for their safety, so please help us spread the word! The Proud Boys are not welcome in our communities, and they should not be able to live their lives uninterrupted while spewing bigotry and organizing toward violence and terror.

The Doxx
Name: Michael Lawrence Staley
Affiliation: Proud Boys
DOB: 8/31/1978 (born in Sacramento)
Current Address: 917 Snow Lily Ct, Galt 95632
Vehicle: silver Dodge Ram pickup truck
License Plate #: 09409R1
Recent photos of Michael Staley's residence there in Galt –
If you have any additional information on Michael Lawrence Staley or his associates, please email us at: antifasac(at)riseup(dot)net.