An Update!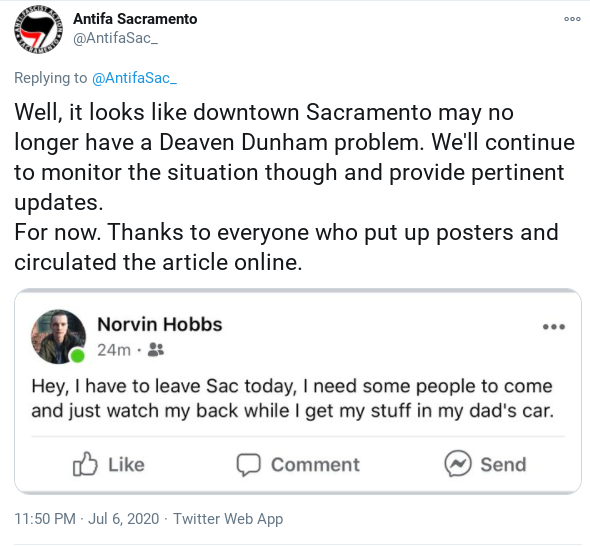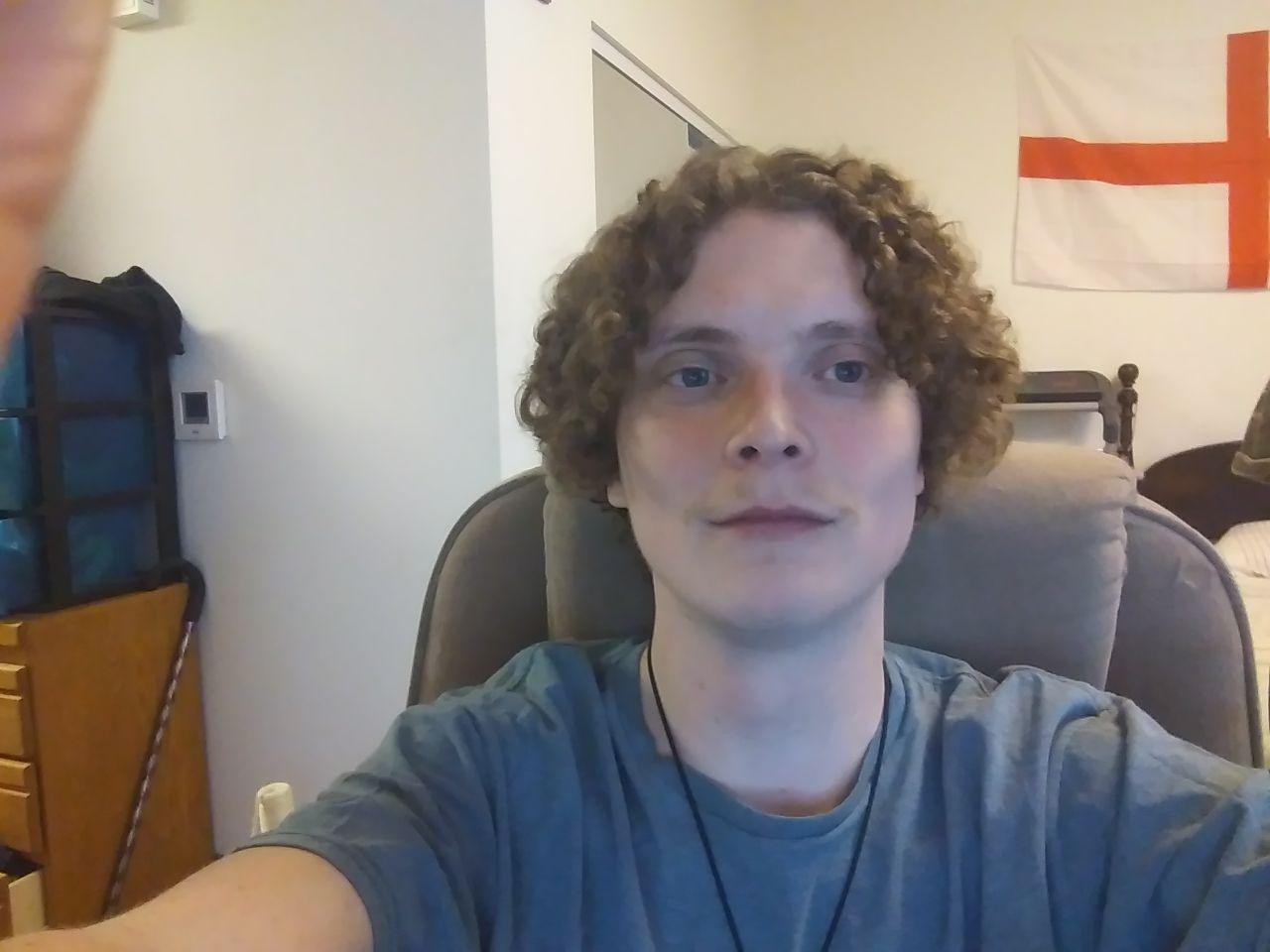 Meet Deaven Dunham: a 25 year old neo-Nazi who lives in downtown Sacramento, not far from the county jail. Dunham is solely responsible for a prolonged campaign white supremacist stickers, repeatedly targeting the downtown area of Sacramento since at least July of 2019. His stickers have been found mostly but not exclusively between 5th and 9th street and along I and J street. The stickers range between simple text with overtly anti-Semitic messaging to Hundred Handers stickers that he prints himself from a template. In a video posted to his BitChute channel back in February, titled "IRL activism," he talks about what he sees as the efficiency of stickering and even being a member of Hundred Handers. To be clear, Hundred Handers are a white supremacist propaganda group based in the UK, and their stickers all have overt white supremacist messages with a continual thread of anti-Semitic content. While the Hundred Handers content is dominant in his sticker campaign, Dunham will regularly supplement his own designs, promoting other white supremacist groups he finds sympathetic. In April of 2020 on the corner of 7th and I St., for example, he posted stickers stating " its okay to be white "and URLs for two different white supremacist websites.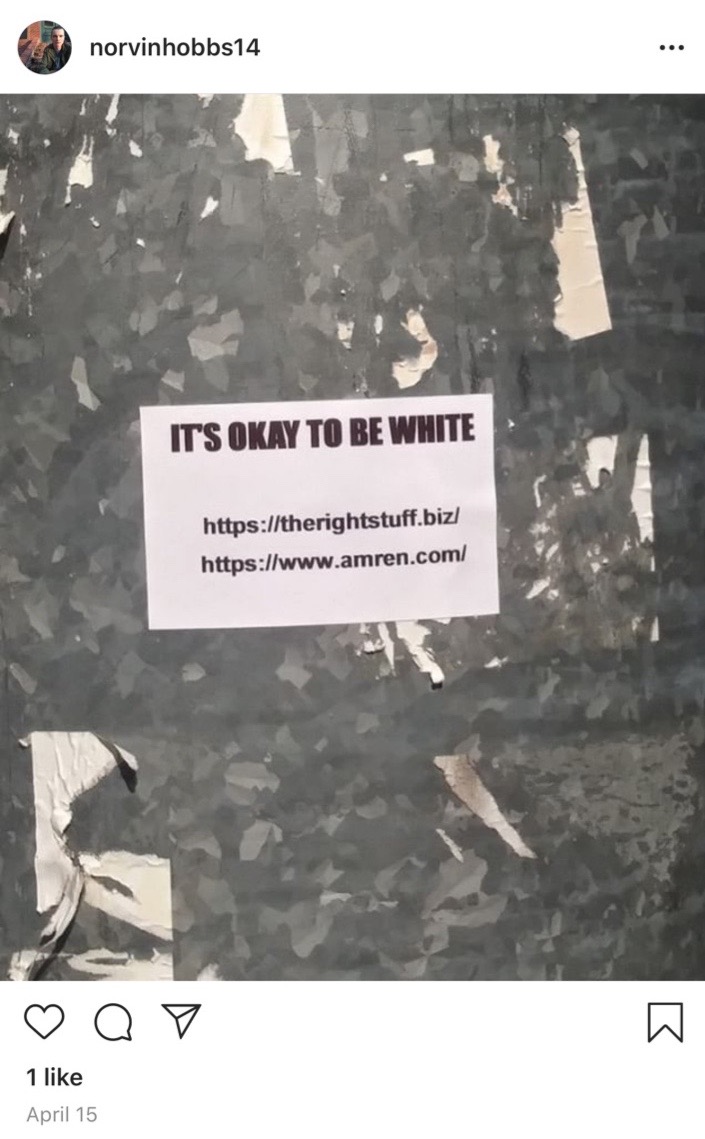 While some of the Hundred Handers messaging may seem innocuous, make no mistake; this is a white supremacist group working to spread their ideology through a street team campaign. Here in Sacramento, Deaven Dunham has been a very active participant in that effort. Our group and support network have removed hundreds of his stickers from the downtown Sacramento area over the last 12 months, as the image below shows.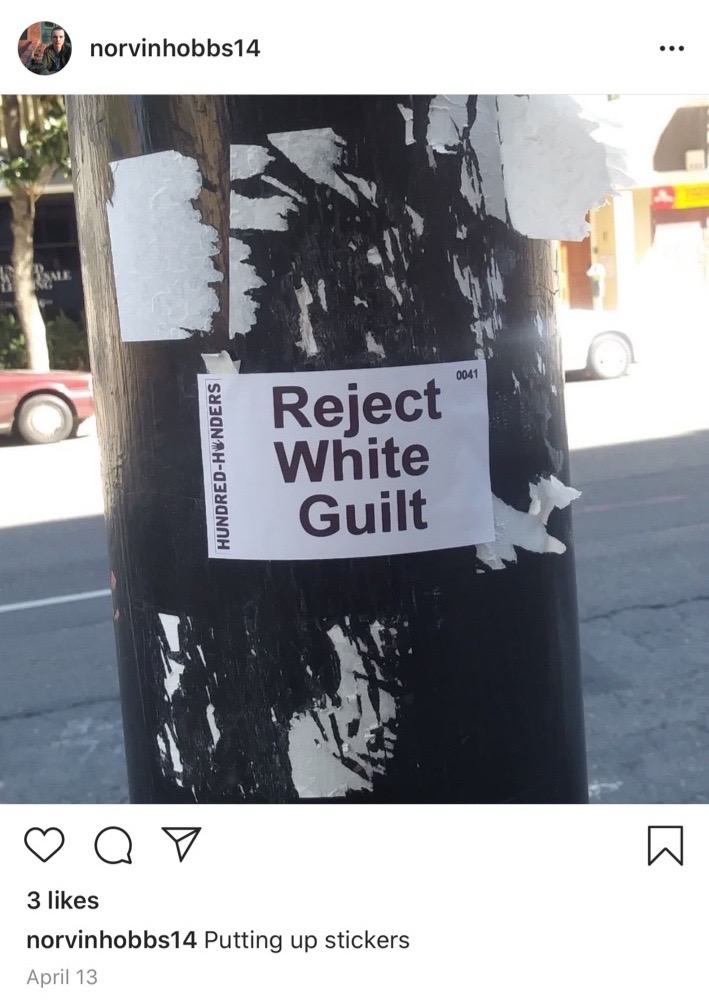 Deaven Dunham's interest in promoting white supremacist ideology via stickers in public spaces started in July of 2019. As July 4th approached, Dunham posted a video on his YouTube channel proposing an anti-Semitic sticker campaign to be launched on the national holiday. We're obviously not here to defend or support this particular date in US history, but it's clear that Dunham is using YouTube to spread his ideology and make contact with other white supremacists online. While his channel itself has remained intact, his videos regularly get deleted after a period of time.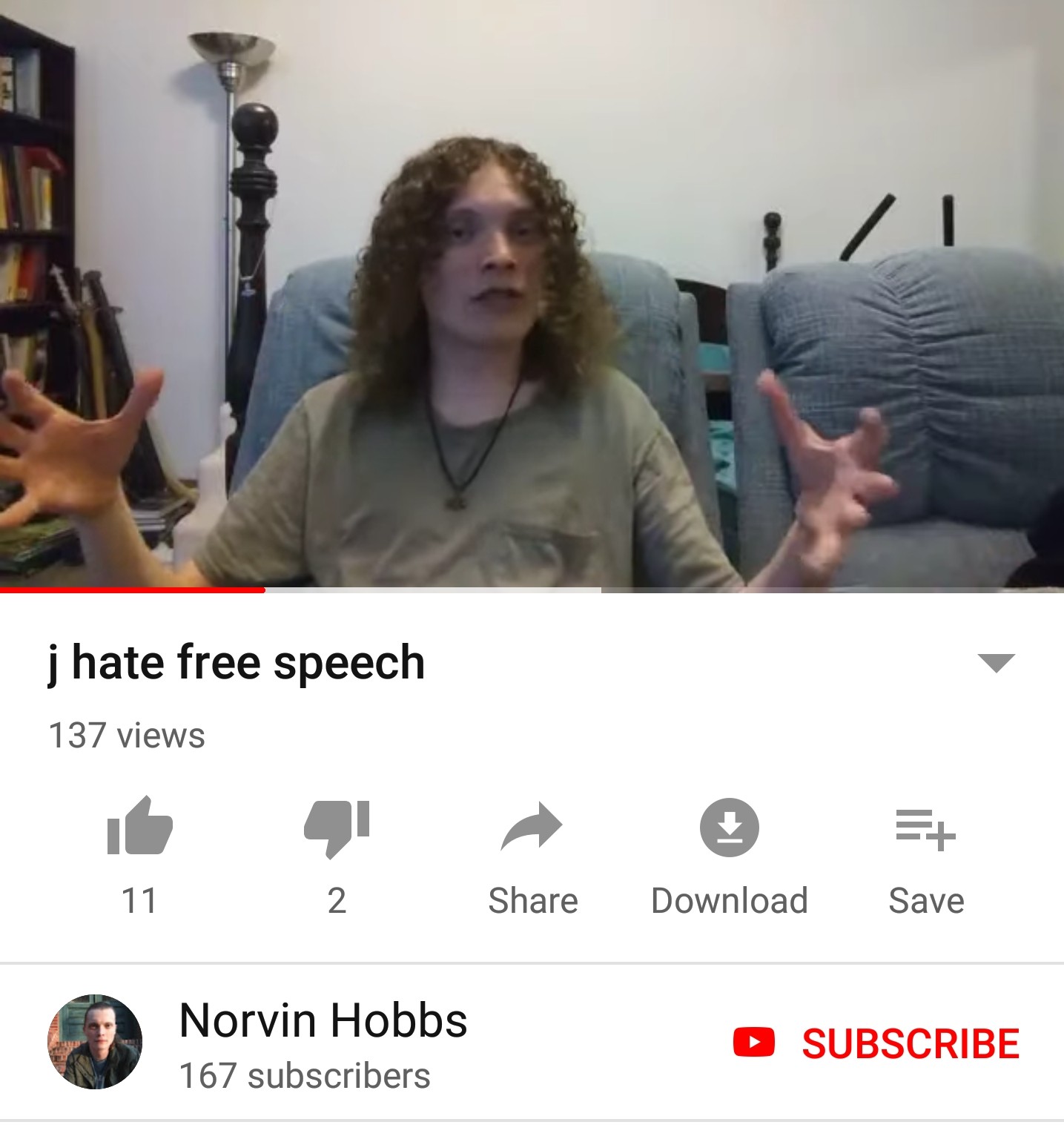 The recent anti-Semitic sticker campaign he proposed in his video asks other neo-Nazis to make stickers that say "jews hate free speech." While it's unclear if anyone else participated outside of Sacramento, the exact stickers he detailed appeared multiple times in downtown Sacramento on July 4th. Our network canvased the area and removed each sticker, replacing them with an antifascist sticker.
By September of last year, our network started to notice a number of those Hundred Handers stickers in that specific area of downtown Sacramento, and we noted an increase in his homemade anti-Semitic stickers. He was no longer using the slogan from July 4th. Instead he had prepared and posted other anti-Semitic slogans. This activity continued into October with another round of the Hundred Handers stickers. Those two months of activity were most concerning. A neo-Nazi like Dunham can easily move from an outreach campaign to violence. It is for this exact reason that white supremacist propaganda should never be tolerated. Once a campaign has been started, it is no longer possible – if it ever was – to change someone's mind; a choice has been explicitly made, and the escalation of that choice is a direct threat to the safety of the community.
Though Deaven Dunham shares an apartment with his mother and he ventures out to threaten the community, the majority of his life is clearly spent online. He has both YouTube and BitChute accounts where he posts homemade videos, and he maintains an account on virtually every other social media platform on the internet. He regularly challenges his followers and associates to be more active online and provides ideas for actions.
We have traced his online activity back to 2016 when he participated in dispersing Donald Trump's "build the wall" campaign. The Southern Poverty Law Center reported at that time that Dunham's two Twitter handles were the fifth and sixth most frequent users of the #buildthewall hashtag.
Most of the social media handles Dunham chooses are some variation of his chosen pseudonym: Norvin Hobbs. During his brief stint as a member of the Iron March neo-Nazi forum in the spring of 2017 this was no different; his username there was NorvinHobbs14. Iron March was a neo-Nazi web forum that was established in the fall of 2011 and the site itself was shut down in the fall of 2017. In November of 2019 someone hacked into the former site and released the member's email addresses, IP addresses, usernames, and private messages. Even though Dunham only posted two messages on Iron March in the spring of 2017, the fact that he chose to participate in Iron March forums at all just solidifies what a concern he is. Iron March was able to operate under the radar for a significant number of years, and eventually it became a breeding ground for some of the most violent neo-Nazi and white supremacist groups that exist today. This is Dunham's chosen network, and we refuse to tolerate it in our city.
In a BitChute video from March of 2020, Dunham states he is collecting SSI (Supplemental Security Income) which could explain how he's able to spend so much time online. Being extremely online gives him plenty of opportunity to network with other white supremacists from around the country and the world. In November of 2019, Dunham put out a BitChute video with long time neo-Nazi, Billy Roper. Roper's credentials include a father and grandfather who were in the KKK, and the fact that he founded the Shield Wall Network, a white supremacist group based in Arkansas. A little over a month after the hour long video where the two of them talk about Balkanization,Roper was featured in a New York Mag article titled; "Inside the White Nationalist Terrorist Movement in America." In the article, Roper talks about the friendship he's forged through letter writing with Dylann Roof, the white supremacist who assassinated nine black folks at the Emanuel African Methodist Episcopal Church in Charleston, SC. Both Roper and Dunham collaborated again on another BitChute video in January of 2020.
In that second video Roper and Dunham collaborated on, titled "Hobbscast New Year's Special" that was posted on Roper's BitChute channel Jon Minadeo (aka Handsome Truth) joins the discussion at about the halfway point. Minadeo, a neo-Nazi from the north bay came to Sacramento back on May first with two others to hand out anti-Semitic flyers at the " reopen California " far-right rally at the capitol. After they finished flyering that day the videographer stated that "this is the most receptive crowd I've ever seen in my life " referring to attendees at that far-right rally. After their video was posted on Minadeo's BitChute channel Deaven Dunham left a comment underneath where he wrote " I wonder how many of us are in Sacramento " expressing his excitement about the reception Minadeo's flyers got at the capitol.
For over a year now, Dunham continues to post his white supremacist stickers in a specific area of downtown Sacramento. At this point, it's clearly a matter of convenience. We have never found one of his stickers more than five blocks from where he lives, and they're mostly found within a one block radius of his home. One sticker below, discovered on June 27th along with five others on the same day, was posted near the corner of 6th and H Streets; Dunham lives at 7th and H Streets.
The "white lives matter" slogan is now a common banner for the white supremacist movement. It started in early 2015, only a few months after the slogan "blue lives matter" began to circulate online. Both slogans continue to operate in direct response to the Black Lives Matter movement. They were created to mock, overshadow, and discredit the Black Lives Matter movement. This is a country founded on genocide and slavery, a white supremacist project enforced and upheld by the police which produces symptomatic neo-Nazis like Deaven Dunham. So it's no surprise to see the overlap in their messaging. We are dedicated to finding white supremacists in our communities in order to dismantle white supremacy altogether. As antifascists this includes the police, local and regional leaders, and a judicial system which upholds white supremacy.
For now, we're focused on Deaven Dunham, a young neo-Nazi living in downtown Sacramento who continues to escalate his rhetoric online and poses an immediate threat to our community.
Dunham lives in a building with many units. If you are a neighbor or a community member with further information about him, please e-mail us. We protect each other, and Dunham's campaign has gone on for too long already. Dunham feels comfortable walking downtown Sacramento frequently placing his white supremacist stickers in public, and it needs to stop. He's not welcome in Sacramento, or anywhere for that matter.
We greatly appreciate our network and the community's aid in holding him accountable and making sure that Dunham never feels comfortable distributing white supremacy in public ever again. This sticker campaign ends today.
The Doxx
Deaven Jacob Dunham
born in Sacramento county on 1/12/1995
lives at: 720 7th St. Apt. 305 Sacramento CA
Active online accounts:
BitChute: bitchute.com/channel/XRyC7MJEl7So/
YouTube: youtube.com/channel/UCryuQQC3p9PpvOQgLNMLbIQ/ , youtube.com/channel/UCr_1EcZpKq4X-zjrp4o9Q1A , youtube.com/channel/UCY2T7_lRjtevM6go5SFPDFw
Telegram: t.me/NorvinHobbs
Twitter: @Norvin41157223
Instagram: instagram.com/norvinhobbs14/
FB: facebook.com/people/Norvin-Hobbs/100011945010237
Gab: gab.com/NorvinHobbs14
MINDS: minds.com/NorvinHobbs14/
Liveleak: liveleak.com/c/Norvin_Hobbs
soundcloud: soundcloud.com/user-471512727